Happy Monday friends! This weekend felt long! Which I guess is a good thing? Well the fact that school was out all last week (weather) except for 4 hours Friday and is off again today has probably contributed to that feeling. I don't mind my oldest (6) out of school though, he is a really big help (mostly)! But with our time spent with my family over the holidays he has been out of school for SEVEN WEEKS! It was a straight up summer break for him!
While in Utah I indulged in too much fabric. Heather and I can't help it. It's a problem. A very very pretty problem.
One of the gorgeous things we got was this awesome bundle from
Knotted Thread
.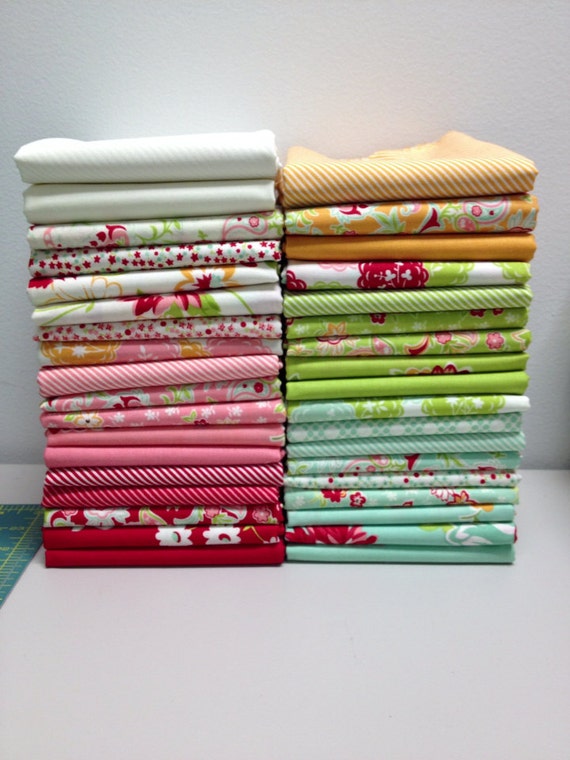 We split the complete fat quarter bundle in half. You'd be shocked at the time it takes us to do it. Then after we split it we start trading and bargaining with each other. It's ridiculous. Here is my half I ended up with:
Sorry for the annoying glow..the pic is from my phone. It's hurting my eyes!! Sorry :( Anyway I like my selection. And Heather's. You can't go wrong really.
Well Jennifer owns
Knotted Thread
is a fun quilty friend of ours (follow her on IG like us, @knotted_thread) and a new sponsor...and we couldn't be happier! We love promoting awesome shops and people! Here is a little from Jennifer herself about her shop!
I have been open about 15 months, I focus on offering modern fabric bundles of all sizes (F8, FQ, 1/2) at affordable prices. I'm usually pretty quick on my turnaround shopping because lets face it, when we order fabric, most people are itching to start immediately and I don't want my customers to wait!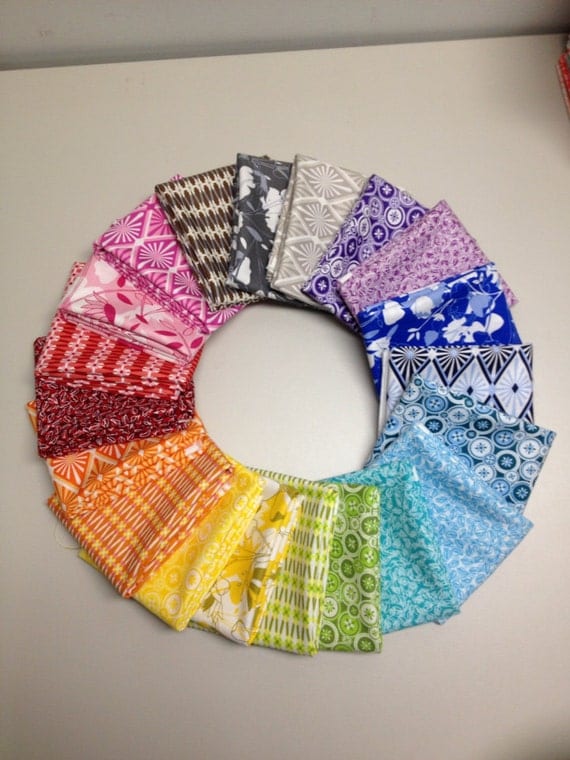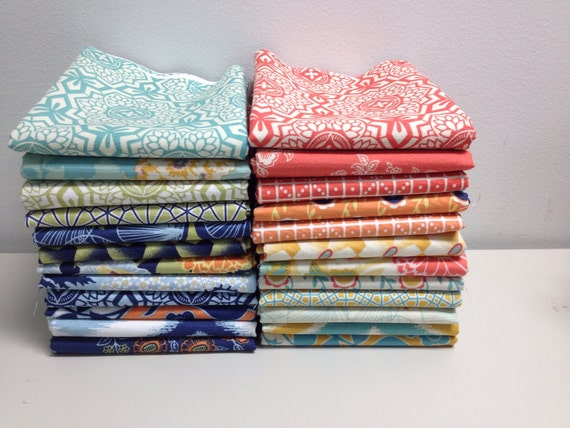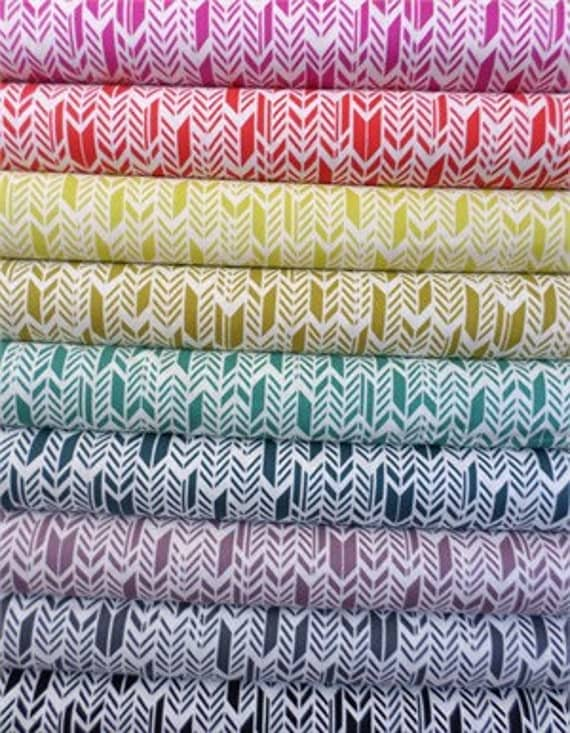 I also only charge shipping, so all overages of $1 or more are refunded when the labels are printed. We're expanding the shop a bit this year to include patterns (we have 3 available now) as well as quilt kits (diamonds in the sky by tula pink is available) to adding threads and notions later this year.

Jennifer has a generous deal for us all! Use the coupon code QUILTSTORY10 for 10% off your purchase at
Knotted Thread
for the rest of the month. And bonus...she's sticking mini charm packs in all orders over $30! (while supplies last) I love those mini charm packs! Anything mini is adorable right??
Thanks Jennifer!!