It's been a busy weekend for us! (I was trying to think when I have started a post with "It's been slow around here..." Ha!!) I (Megan) spent the weekend cutting and sewing up bonnets and aprons for the youth in our church, not so exciting but fun for them! And I will not be sharing the finishes...such cheap fabric I can hardly stand it but alas there's a budget. And Heather has been working herself like crazy!!! She was one busy woman, finished 2 quilts in 72 hours?!? She was making a deadline and she did it! However it was many tears, curse words and threats later :) But two new patterns out of it (YAY) and a new pattern cover (YAY) and much more work. More on that another day!
Let's see some of the fabulous fabric projects from last week: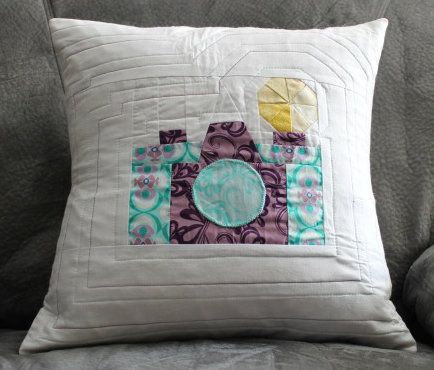 Positively Perfect Quilt from invisiblegirl.org
***Notice: those of you featured today (or in the past) we now have our "featured" button on the sidebar with a grab box. So feel free to take it and post it on your sidebar if you've been featured!***
What have you McCrafterson's been up to?
more on Fabric Tuesday here